Current condition
Demolished / No longer exists
(Day, Month, & Year are approximate.)
Howard Wilson writes:
This was the house of my wife's grandfather (James Choy Hing), built around 1915.
Attachment B.  The house @ No.2 Park Road - viewed side-on from the West, showing the 4th floor garden conservatory at rear.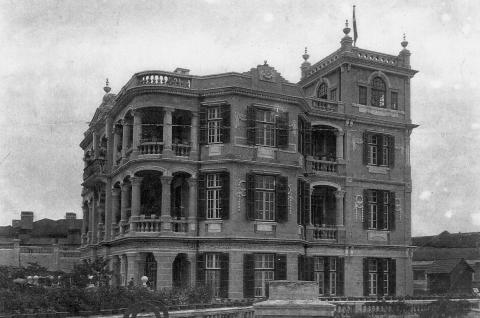 ---
Attachment C.  Front view of No.2 Park Road, soon after construction (about 1915) showing separate kitchen/servants quarters on the left/East side.  This secondary building was constructed in plain style (befitting its purpose), not matching the elaborate decorative style of the main residence.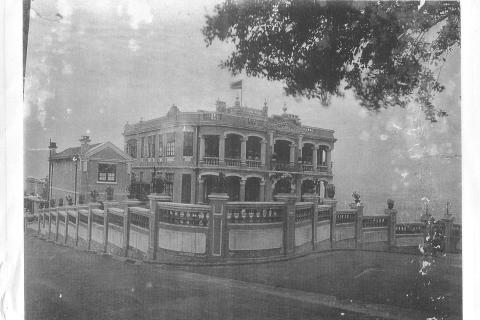 ---
Attachment D.  Front view of No.2 Park Road.  Date: 1939, perhaps later, but before Japanese occupation of HK.  Note that the old kitchen/servants quarters building has been replaced by a new residential wing (separate new kitchen facility hidden from view).  The new wing, of architectural style to match the main residence, was built to accommodate sons reaching adulthood - who would soon acquire wives + children.  The displaced servants (19 of them, I'm told) except for child ahmas who lived-in - were accommodated in a nearby building in Breezy Path.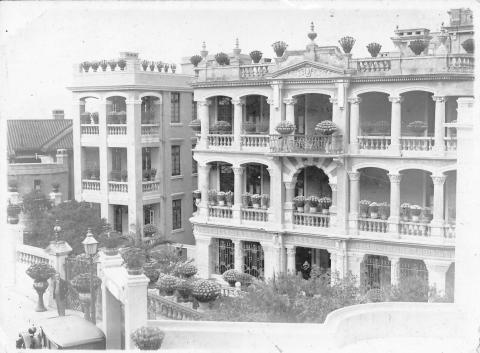 I have the original print of this image - as developed by the local photography shop.  It measures 10cm x 7cm, and has the following caption from Choy Hing himself, printed on the back "This is my house. I am standing beside the gate at the enterance". (sic)
Previous place(s) at this location
Later place(s) at this location
Comments
Submitted by on
Submitted by on
Submitted by on
Submitted by on
Submitted by on
Submitted by on