When: "September, 1969", as stamped on the cardboard mount for this slide.
Where: The photographer is standing on the southern tip of Tsim Sha Tsui, looking across at the island. It's been a popular postcard view for many years: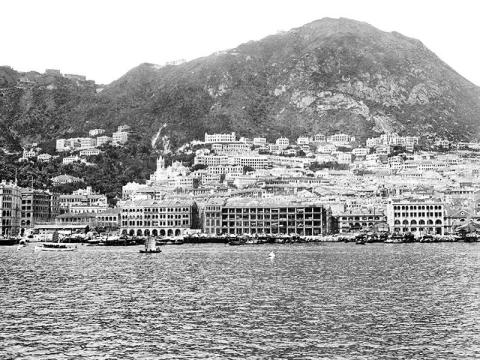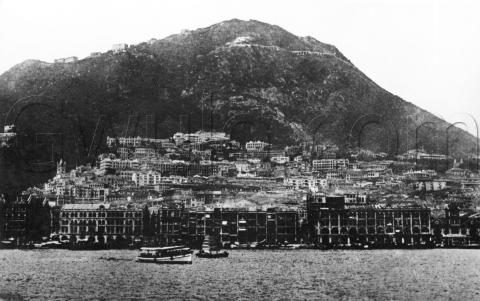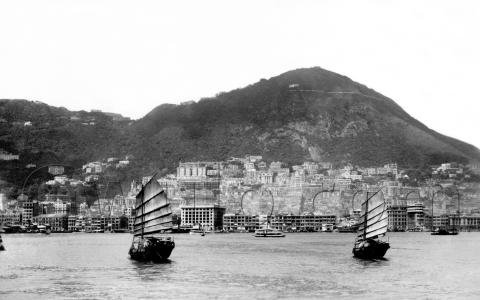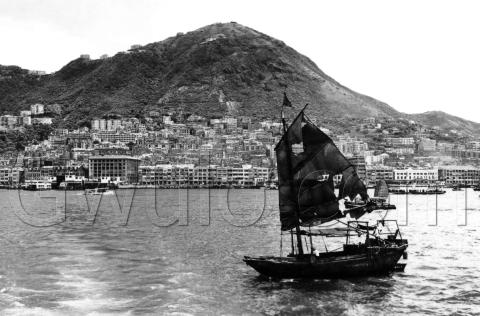 In all these photos, the Peak dominates the picture. But here's how it looked this morning...
2012: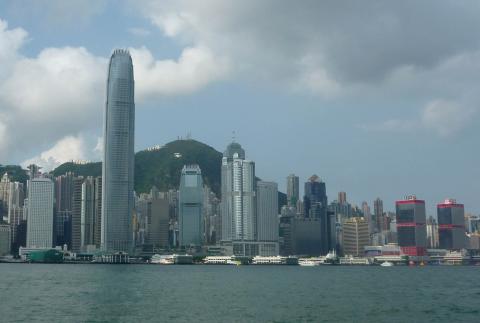 Now it's the buildings that dominate the skyline. I like the old view better!
What: Look back at the 1969 photo, and the left corner shows these four buildings along the seafront:
From the left we see: the edge of the Mandarin Hotel, St. Georges Building (the dark-coloured building, brand new in 1969), Union House, and the General Post Office.
Across on the far right is another building under construction, the Rumsey Street multi-storey car park. In front of it was the Macau Ferry Wharf (you can see a a couple of ferries tied up alongside):
Looking back from 1969, the GPO is the only seafront building I can see in all the older photos.
There are more similarities between the 1969 and 2012 photos though. Three of the highlighted buildings from 1969 are still standing today: the Mandarin Hotel, St. Georges Building, and the Rumsey Street multi-storey car park.
Who: Probably a visitor to Hong Kong, taking a photo to remember the view. 
---
What else can you see in this photo?
Regards, David
PS Apologies to you if you subscribe by email. Last week you received a couple of Gwulo emails about Cheung Chau for the second time. The second copy is courtesy of Google Feedburner, the service I use to handle email subscriptions. The good thing about it is that it's free for you & me to use. The problem is it occasionally has a bout of amnesia, and sends out an old message a second time.
Hopefully it doesn't happen often enough to be too annoying, but if you'd like an alternative I recommend you use RSS to subscribe, as it doesn't suffer from this problem. More details about how to subscribe by RSS at: http://gwulo.com/subscribe
Reference: A010B
Date picture taken
1 Sep 1969
Comments
Submitted by on
Submitted by on
Submitted by on