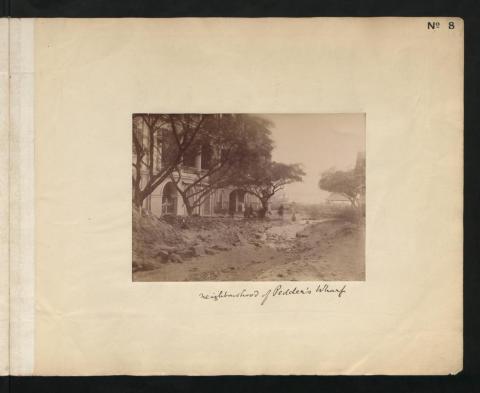 Total Rainfall: 33".11 = 840 mm (in two days) with maximum hourly rainfall of 3.35" = 85 mm.
Dozens of landslides occurred, the severest damages were at the Albany Nullah and the Glenealy Nullah.
At the Albany Nullah, two bridges of the Peak Tramway were washed away, just a few minutes after the last tram passed by. Also the Albany Filter beds were filled with mud and debris, and the Kennedy Road Bridge over the nullah was destroyed.
The open Glenealy Nullah enters a masonry culvert that passes down below Wyndham and Pedder Streets to the sea. Due to the enormous amount of water, the culvert did burst at several places and water with debris flooded Queen's Road and Pedder Street (the ground floor of several buildings were flooded, too).
Also the Tytam Water Works were affect, mainly damages to the aquaeduct (Bowen Road) occured. 
A detailed "Report on Great Storm of the 29th and 30th May, 1889" is available here.