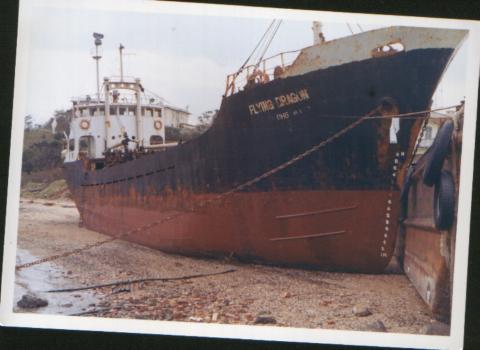 Max. windspeed: 220 km/h (140 mph)
Deaths: 110, among these 88 people on the sunken ferry boat SS Fat Shan.
Rainfall on August 17: 288.1 mm
The daily total rainfall of 288.1 mm on August 17 is the highest value ever recorded in one calendar day in August in Hong Kong.(source)
Over 1,000 wooden huts were destroyed in squatter and resettlement areas, and the number of disaster victims of the winds exceeded 4,500. The area most seriously affected was Sam Ka Tsuen. Then came Kowloon Bay. Other areas hit were Kowloon Tsai; 67 houses situated at Shan Shui Hau on Lantau Island, 14 houses in Tung Wan and Chang Sha, 16 apartment units in Kwai Chung's Kwai Hing Estate, two building blocks in Chai Wan's new area, one building block in Sau Mou Ping new area, and two apartment units in Tsz Wan Shan collapsed.
Sources: http://www.hko.gov.hk/publica/gen_pub/WeatheringTheStorm-2.pdf
Meteorological information here.
A short silent film:
Comments
Submitted by on
Submitted by on
Submitted by on
Submitted by on