My grandparents came from Taishan/Toishan  (台山), a region on the southern coast of Guangdong province of China and about 140 kilometres west of Hong Kong.  Both the two words above refer to the same region, and Toishan's English pronunciation is closer to how the people there call their home.  Some of the villages and towns in their time no longer appear in today's maps after they became a part of a large municipal entity. 
When in their home town, my grandparents spoke Taishanese -  a safe guess since I was not yet born.  After they moved to Hong Kong, they continued to speak the Taishan dialect.
During my time in Kong Kong, I lived with Grandparents Chan in their rental flat in Sham Shui Po.   Stepping outside our home, I found people around us spoke Cantonese which was, and still is, the most commonly spoken dialect in Hong Kong.  So, learning both dialects was a natural process.
2.1 Grandparents (Maternal) On Mother's Side
Grandpa* Chan /  陳凙雲 CHAN Chak Wan (1898-1966).  Ah Gong in Taishanese.
Grandma* Chan- 麥翠亭 MARK Chu Ting (1898 – 1978).  Ah Po in Taishanese.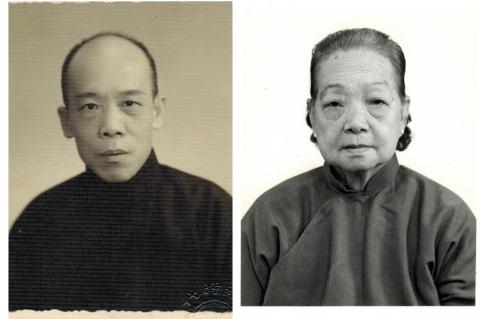 Their home town -  廣州省 台山 斗山 江華村 Guangdong Province, Taishan, Doushanzhen, Jiangning, Gong Wah Village.
They moved to Hong Kong sometime in the 1930s. Grandma was fluent in her Taishan dialect, and skillful in her writing which was exceptional at the time when most women did not have access to education.  Her writing ability enabled her to write letters in Chinese for friends and neighbours who could not.
Grandpa worked as an accountant in an import-export company 英盛隆 (Yin Sing Lung) at 83 Connaught Road West, First Floor (Level 2), a job he held until his death in 1966.  To go to work, he took a rickshaw from where he lived (Ki Lung Street) to the Sham Shui Po ferry pier at Pei Ho Street and Tung Chau Street junction.  After landing on the Hong Kong side, it was a short walk to the office.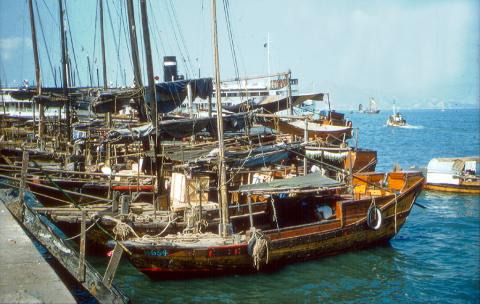 Like grandma, grandpa was also well-educated, and his writing using the traditional Chinese brush-pen demonstrated exceptional penmanship.  I was impressed one day when I visited him and saw him recording the shipments of goods going out and coming in, the payments, all in Chinese.   He worked six days a week to verify the accuracy of goods shipment, and often came home late. 
    
2.2 Grand-Parents (Paternal) On Father's Side
Grandpa Yee -  余淙和 / YEE Dong Woo (1892-1952).  Ah-Yah in Taishanese.
Grandma Yee -   甄裕秀 / YAN Yee Sou  (1894-1963).  Ah-Ngin in Taishanese.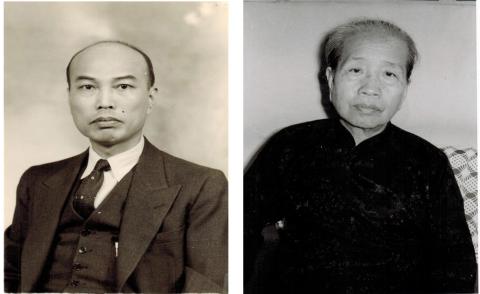 Their home town - 廣州省  台山  荻 海  北山村  Guangdong Province, Huohai, Beishan Village, Taishan County (now part of Kaiping), on the south shore of Tanjiang River in Kaiping just west of Sanbu Residential District.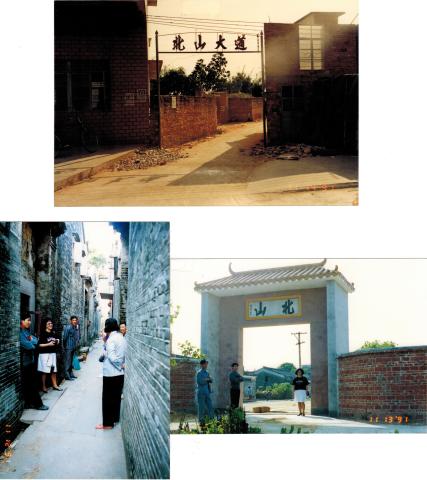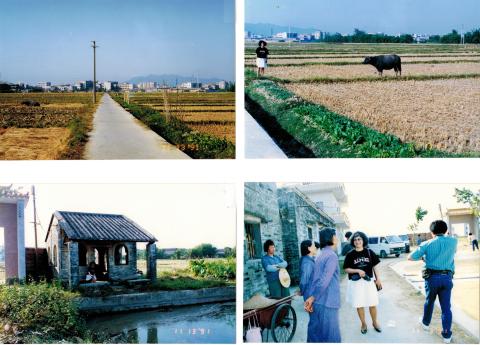 When he was a young man, grandpa went to Saskatchewan, Canada to work, which was common that time for young men in the Taishan region.  Grandpa must have worked and saved hard, for he sent enough money home to support his wife (my grandma), their children one of them my father and father's attendance at university in Guangzhou.  His savings also enabled grandma to buy a house in Guangzhou where he planned to live in his retirement.
Grandma grew up in an era when people had/followed different ideals and cultures. She had bound feet and had very little education.  To help her with house chores – cooking, laundry and site maintenance,  she had a young assistant living at the house, and we called her by her given name Yeu San.   Some of these servants were orphans and I believe it was also true for her.  She stayed with grandma until the latter left Guangzhou for Hong Kong in 1953.  When she became an adult, she started her own family and eventually they also moved to Hong Kong.
Grandpa passed away in 1952 in Canada.  I never met him but perhaps he had, on one of his  home visits, patted me on the head when I was a baby.   Here, I pay tribute to his courage and foresight going alone to a foreign place to work to support his family.