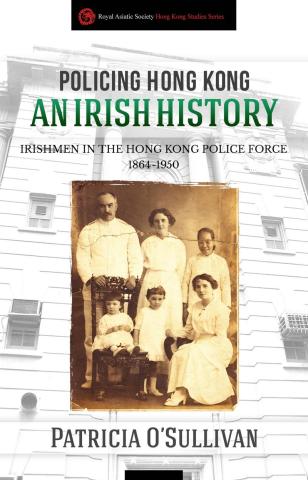 Price: HK$148
"This groundbreaking book is a story of life, death, and crime in colonial Hong Kong. It is also an account of an important part of Hong Kong's population that has eluded most historians: the European working class. With an arsenal of previously untapped materials in Ireland, Britain and Hong Kong, Patricia O'Sullivan tells the remarkable tales of the families who built their own 'little Ireland' in Hong Kong." – John M. Carroll, Dept. of History, University of Hong Kong
Additional information
The book is a 360-page paperback, with a page size of 140 x 216 mm / 5.5 x 8.5 inches
To find out more about the topics it covers, you can download a PDF copy of the introduction, and read the book's index online.
The book is available to order on Amazon (affiliate link*), or direct from Gwulo by clicking the Buy this button above. [The recent website upgrade means the online store isn't working at the moment, but if you send me an email at david@gwulo.com and let me know which books you'd like to order, I'll be happy to take care of it.] Local and international orders welcome.
Shipping within Hong Kong is free of charge, and shipping to other countries is by airmail. You'll be shown the shipping cost during checkout, before you confirm your order. 
---
*The affiliate link takes you to the Amazon page for this book. It doesn't affect the price you pay, but if you order via Amazon, they pay a small commission to Gwulo.