(Day is approximate.)
Came across this abandoned house. Not sure but heard from some local visitors that this was previously a dormitory of the Water Supplies Department.
(Date Place completed is a placeholder and meaningless)
Updated: Please refer to  Qatric and David's comment. This is the well-documented remains of the Waterworks building built over a century ago.
Lateral Profile.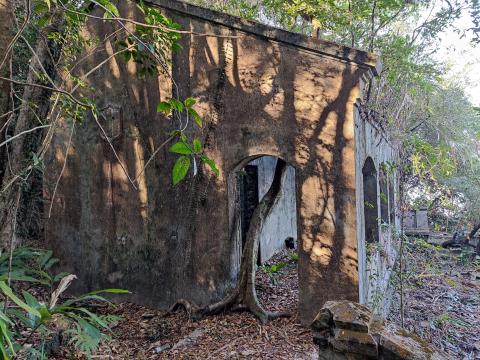 Position for holding a badge on the wall?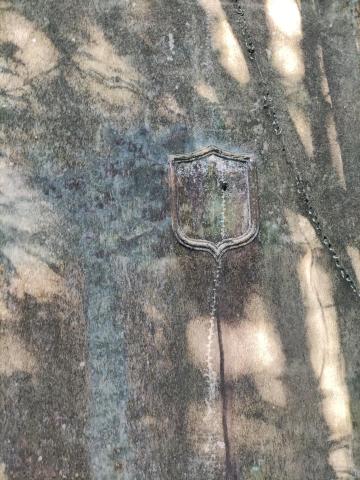 Side back view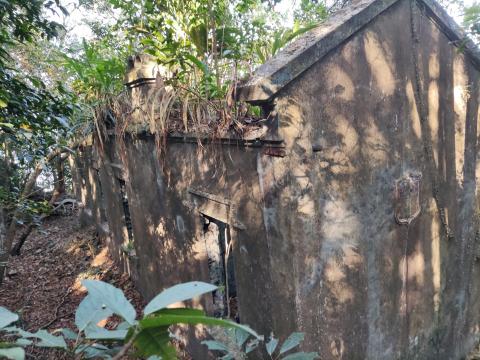 Back and roof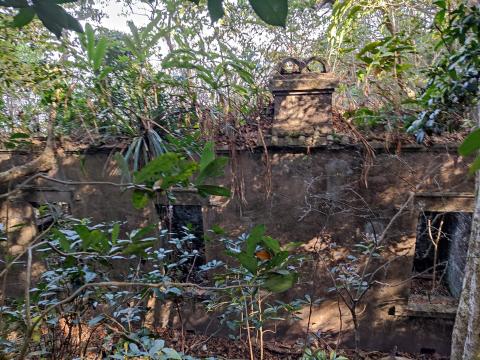 Front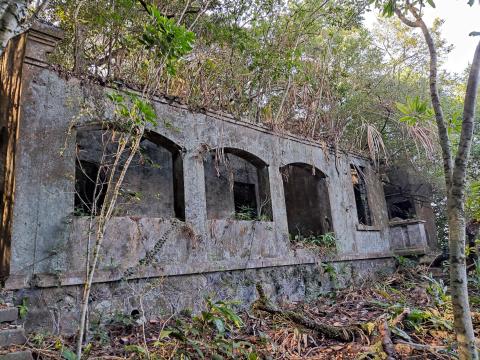 Stone pillar where the main entrance was?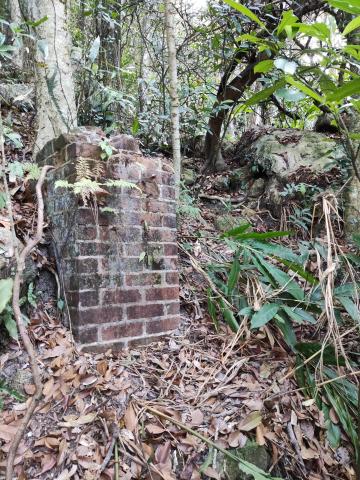 Comments
Submitted by on
Submitted by on
Submitted by on
Submitted by on
Submitted by on
Submitted by on