Current condition
Demolished / No longer exists
(Day, Month, & Year are approximate.)
(Day, Month, & Year are approximate.)
Six houses from estimated 1905, built on Marine Lot 63
To get an impression about the buildings here is a map from 1922 together with a photo from around 1910.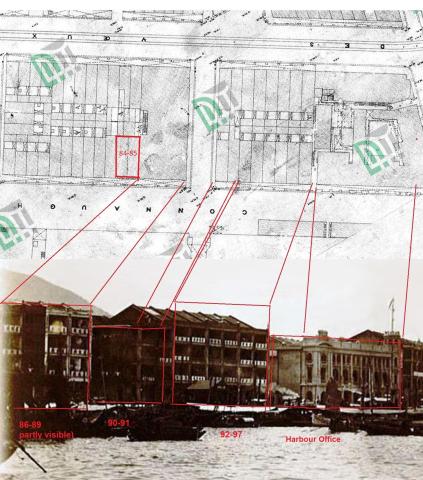 They stood here until the mid-1950s, see photo below.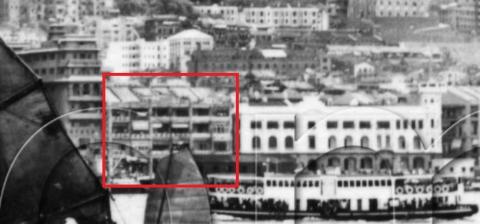 They were replaced by the building with the official address 189, Des Voeux Road Central (opened 1958).
It was in use till around 1993 and was replaced itself by Li Po Chun Chambers that opened in 1995.