Current condition
Demolished / No longer exists
(Day is approximate.)
(Day, Month, & Year are approximate.)
This ferry pier was operated by the Hong Kong and Yaumati Ferry Company Ltd, (HYF), for their services between Hung Hom and Wanchai, Hung Hom and North Point. It is shown at bottom right in the photo below.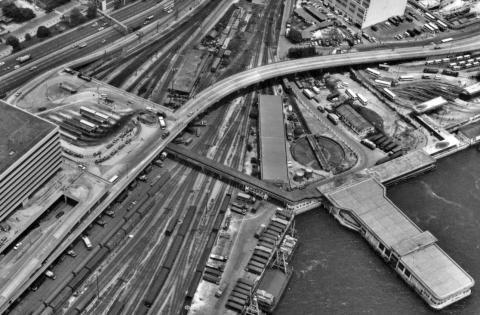 Those services previously operated from the nearby pier shown at https://gwulo.com/node/14644, moving to this pier when it opened in 1979.
This pier was used until 1988, when the two ferry services moved to temporary piers at Hunghom Bay Center.
Source: notes from simtang.
Comments
Submitted by on
Submitted by on
Submitted by on