Current condition
Demolished / No longer exists
(Day, Month, & Year are approximate.)
(Day, Month, & Year are approximate.)
Wylie Court is the four-storey, T-shaped, black & white building at the bottom right corner of this photo: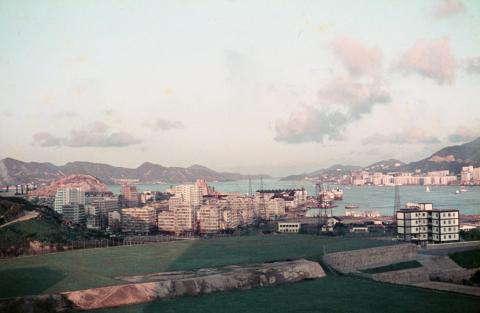 The dates are a guess. The building is shown on sheet "1:600 179-SE-15 (Ed 1967)" at https://www.hkmapservice.gov.hk/OneStopSystem/map-search#, but not on sheet "1:600 179-SE-15 (Ed 1959-08)". They don't have the maps from the intervening years, so I've split the difference and guessed it was completed in 1963. 
Centamap says the current building on the site (also named Wylie Court) was occupied in August 1985, so I've allowed a couple of years to build it.
Comments
Submitted by on
Submitted by on
Submitted by on
Submitted by on