A Memoir of Survival, Identity and Success
This book throws light on an important period in the history of Hong Kong. Nevertheless, it is not a history book but a personal memoir that begins in the pre-war British colony, moves through the traumatic events of war and Japanese occupation, and ends with the author's successful career as an engineer with Jardine Matheson, one of Hong Kong's oldest companies. Lost in the Battle for Hong Kong tells an unusual and intriguing story.
Following the death of his mother Bob Tatz finds himself alone in the world at the age of seven. Sustained only by recent memories of happiness he is forced to adjust to life in a boarding school until the age of ten. As war breaks out he is lost in the streets of Kowloon but fortunately welcomed by a group of refugees fleeing the Japanese onslaught at the same time.
At this early age and still without mentorship this young boy survived the uncertainties of wartime life. Under similar unforgiving circumstances, challenges in adolescence were overcome leading to positive self-discovery. Eventually, opportunities opened the way towards significant success in early adult life.
This is the author's own story told entirely in his own words.
"The real Empire of the Sun: the remarkable story of Bob Tatz.
I'm sure many readers will be moved by the way in which that scared and abandoned orphan boy eventually found fulfilment in work, love and parenthood."
Brian Edgar, Former Professor at the University of Yunnan
---
Update, April 2021: SECOND EDITION, AND DETAILS OF HOW TO ORDER 
The second edition has just been launched. The only changes from the original are edits in the Introduction and Afterthoughts (Epilogue), as well expansion of Chapter 15 to include about 20 more photographs, mostly of Canadian scenery that greeted Bob on arrival in Vancouver at the end of my story. The main story remains unchanged.
The book is available in paperback and Kindle format from Amazon.com:  https://www.amazon.com/Lost-Battle-Hong-December-Second/dp/1777471206/r…
The author may be contacted as follows:  Bob Tatz email: btz.19@shaw.ca
---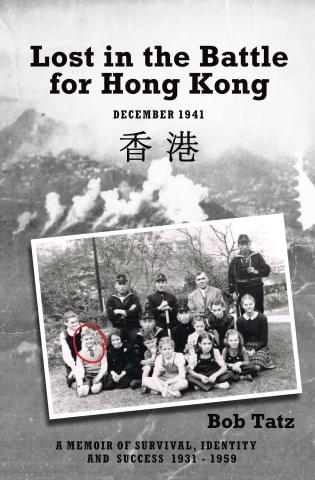 Dates of events covered by this document
-
Comments
Submitted by on
Submitted by on
Submitted by on