(Day, Month, & Year are approximate.)
This old archway is gradually being enveloped by the trees, but the red Chinese characters are still visible across the top: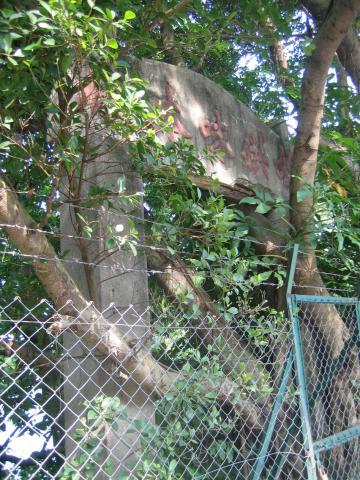 The rest of the builidng was demolished long ago, but Ho-yin Mak of the Museum of History has identified what it used to lead to:
There are old newspaper record showing that it was the entrance gate of a food seasonings factory, established in the New Territories in 1934, and set up its new factory in Victoria Road on Hong Kong Island in 1958. The entrance gate is probably nearly 60 years old.