(Day, Month, & Year are approximate.)
This small structure stands beside the path from Wong Nei Chung Reservoir to Violet Hill.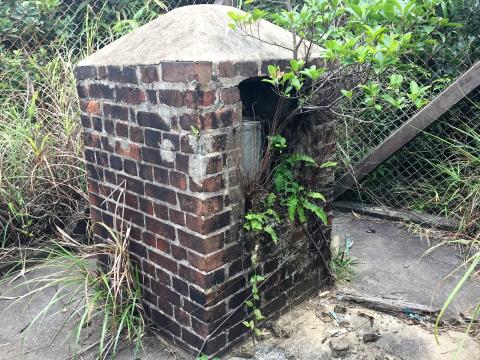 After the path has crossed the dam itself and dropped down past the weir, then it's about a hundred meters or so on the left after starting to climb the hill. It's protected by a high wire mesh fence but there's no sign saying what it is. The gate is unlocked, but the bolt has rusted and wouldn't move so I couldn't get closer. 
Basically it seems to be a brick structure with an apperture containing a metal cylinder. Here's a close-up.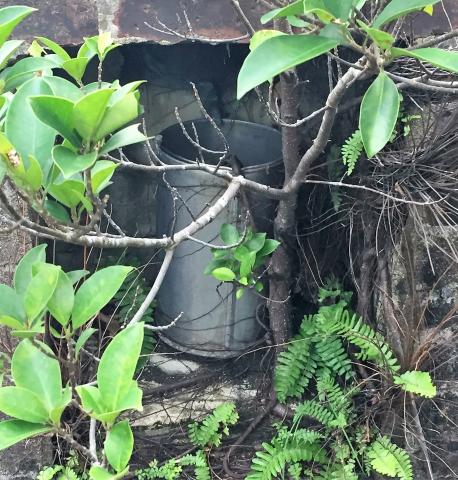 Here's the view from above from the other side.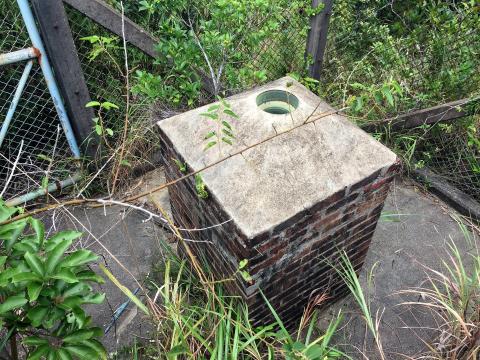 I assume the hole in the top leads to the cylinder below, and by now am thinking it's an old rain gauge, i.e. thingy to measure rainfall.
The report "Weathering The Storm" at http://www.weather.gov.hk/publica/gen_pub/WeatheringTheStorm-4.pdf
tells us that, "in 1938, the Observatory co-operated with the Waterworks Office of the Public Works Department to collect rainfall data in major reservoirs", including Wong Nei Chung, so perhaps this is the rain gauge that was used.
Grateful if anyone could confirm or shed any further light, particlularly C.M., our resident expert on all things meteorological. 
Comments
Submitted by on
Submitted by on