Current condition
Demolished / No longer exists
(Day & Month are approximate.)
(Day, Month, & Year are approximate.)
Position of marker is approximate, based on this 1930s photo: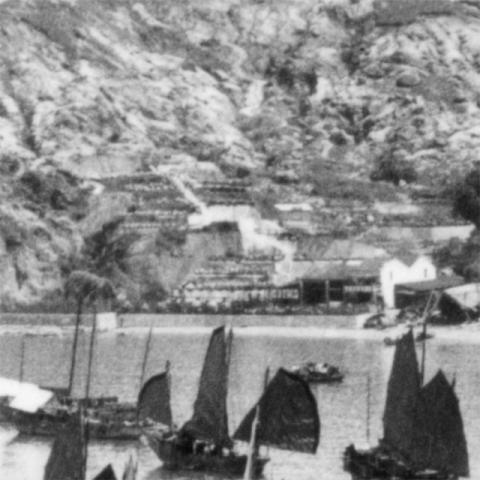 fordwong writes:
The terraces are part of a preserved fruit factory which dated back to 1908. In those days, the workers use the sun light to dry the fruit and made over 30 varities of products.
The factory moved to China in the 1970's when the labour source dried out.
The name is Wong Wing Kee Preserved Fruit Factory. She is over 100 years old.
Comments
Submitted by on
Submitted by on
Submitted by on