A whole range of unusual items found discarded on the slopes of The Peak:
1.
Two unbroken NAAFI tea cups and a house tile.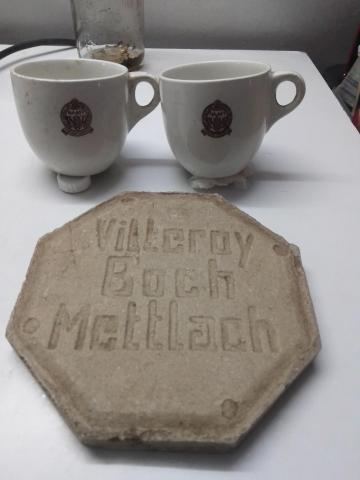 2.
Two Dairy Farm milk bottles, pre-war.  The one on the right is of a style I haven't seen before.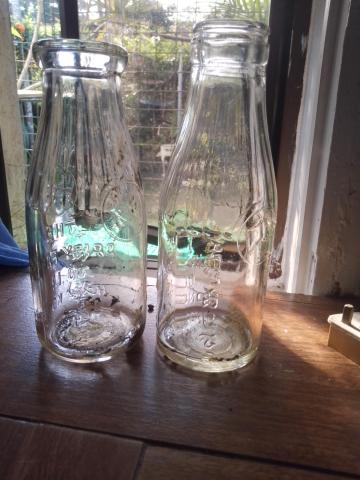 3.
Bottle in the tree.  An old Watsons torpedo bottle that has been left undisturbed for so long it has become part of a tree.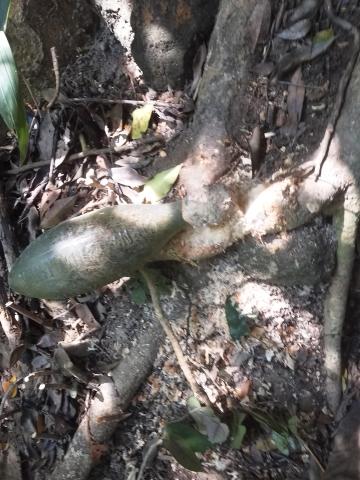 4.  After 120 years, finally released and still in one piece!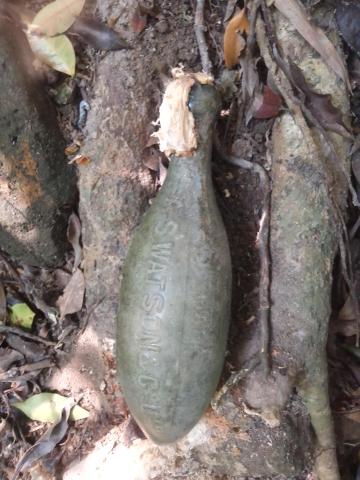 5.  
Contents of disintergrated purse which has since been handed to police.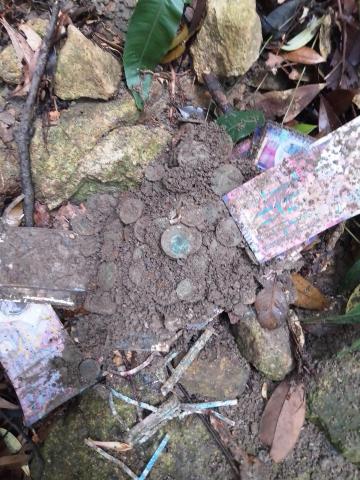 Submitted by on
Submitted by on
Submitted by on
Submitted by on
Submitted by on