Do you remember this lady? She's the cover girl for my first book.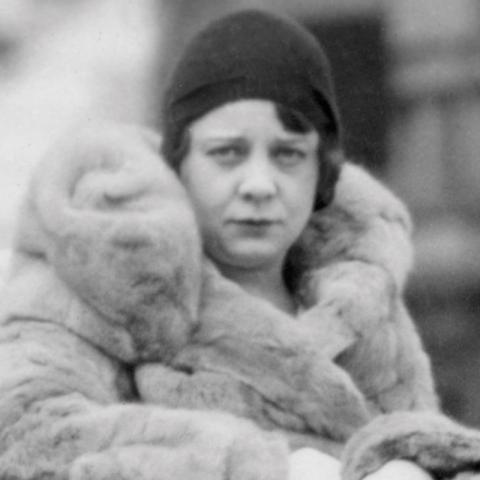 I opened my last box of Volume 1 back in October. With less than 50 copies left in stock, it was time for a reprint.
I've kept the text the same, but I wanted to see if the new artificial intelligence tools I'd been reading about could improve the appearance of the photos. Here's how they turned out, comparing a selection of images from the initial 2017 printing against the updated copies in this, the third reprint.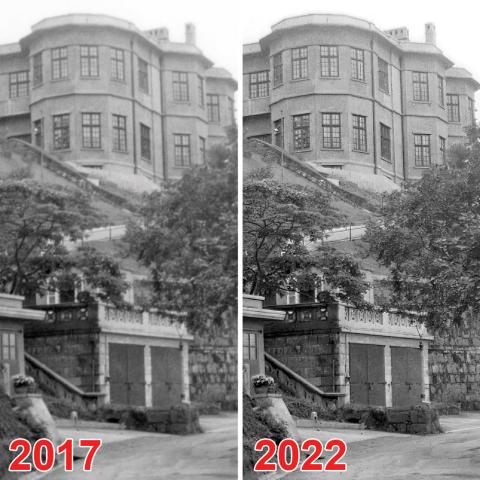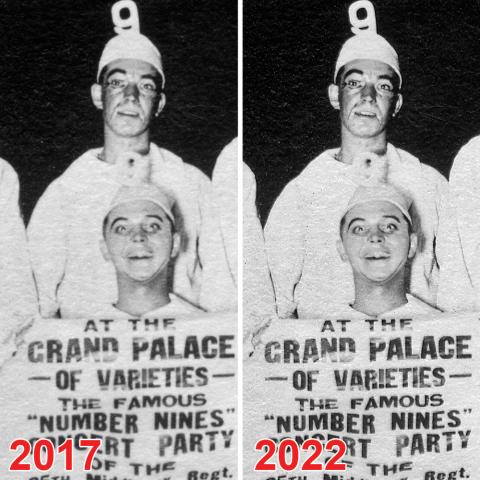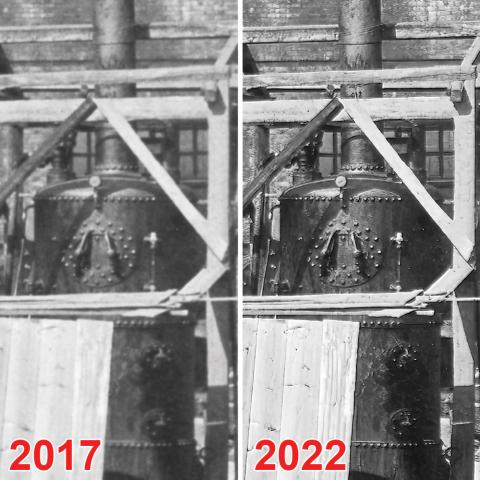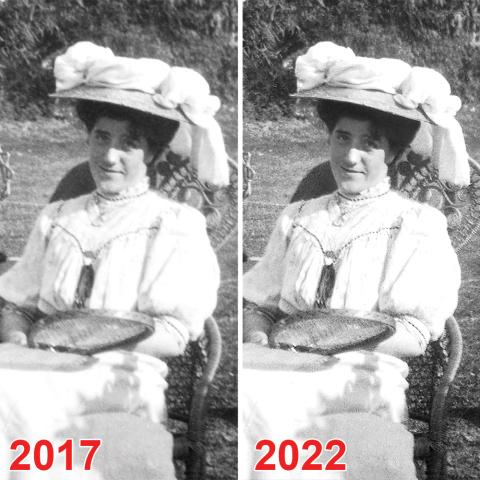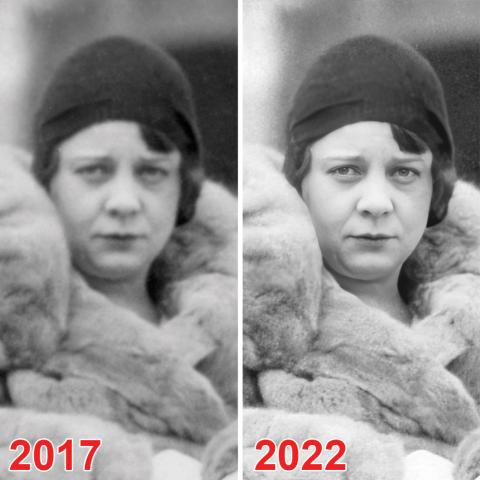 You'll see the software is especially impressive at reconstructing faces, but can improve other parts of photos too. The results vary, so that I didn't end up using the software on all the photos in the book, but in most cases I could see an improvement.
 
Why bother?
Several people I've mentioned this project to asked "Why bother? The changes are small, most people won't notice them, and readers have been happy enough with the previous printing."
Fair comment, but although they are small changes, I'm pleased with the updated images and how this latest reprint looks. And hopefully even a slightly more attractive appearance will help convert some extra bookstore browsers into customers!
 
The 2022 reprint
The printer has already delivered the books: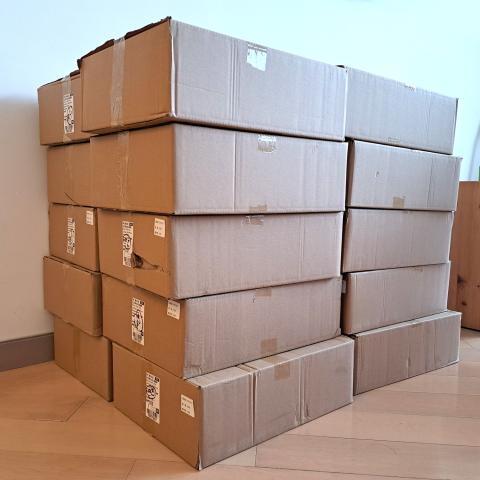 So the cycle begins again: how to find good homes for 1,000 books?
I'm hoping you can help:
If you know anyone you think would enjoy a copy, I'd be very grateful if you could mention it to them. If they'd like to take a closer look, they can download a PDF of sample pages.
 
They can buy a copy of the 2022 reprint online from the Gwulo website.  (I'm still working on Gwulo's online store, so it currently only accepts orders for delivery in Hong Kong. If you'd like to order a copy from overseas, please drop me a line at david@gwulo.com and I'll arrange it for you.) The reprint will start appearing in local bookstores as they sell out of their current copies and order new stock.
 
If you enjoyed Volume 1, it will also be a great help if you can give it a rating at any of the following review sites: Amazon.com / Amazon.co.uk / Goodreads / Google
 
I'll give a talk on 29 December
I'll be showing photos and telling stories from Volume 1 at the Lion's Ink Bookstore in Wanchai on Thursday evening, 29 Dec 2022. More details to follow as we get closer to the date.
 
Thank you!
The idea to try using modern software to improve the old photos came from watching the work of @oldhkincolour on Instagram. As their name suggests, they focus on colorising old photos and videos of Hong Kong, but they also use tools that enhance the photos' sharpness.
I've also updated several photos' appearance in Photoshop, using some of the techniques I've learned since the first print run in 2017. For each printing and reprinting I've worked with Li Suk Woon of Moonchild Production Co., and designer Lilly Lam. Both have been very generous in sharing their in-depth knowledge of the printing process with me, and helping me learn how to get a better result.
Finally, the customers who've bought earlier copies of Volume 1 made this reprint possible.
Thank you all for your support.