(Year is approximate.)
A very attractive, Chinese style, pavilion stands in the small public park known as Peel Rise Rest Garden at the Jardine's Corner end of Mount Kellett Road.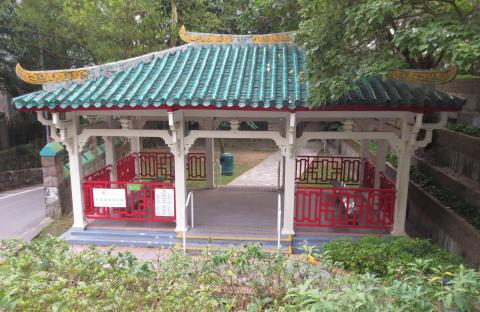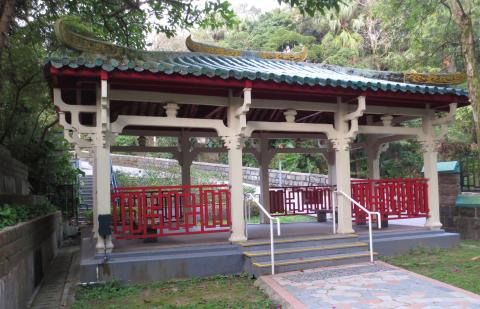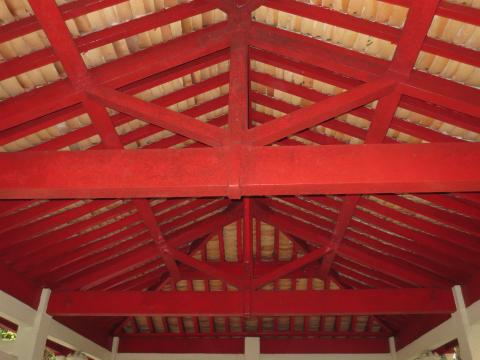 In 2016, when I last visited, there wasn't any signage talking about its history, but the wooden rafters and roof tiles look quite old to my untrained eye.
The earliest photo I can find of the pavilion is this one, roughly dated 1930's, in which it appears towards the top right corner.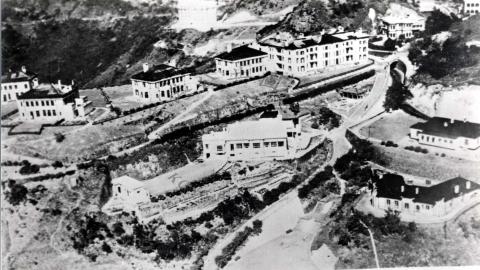 The excellent "The Peak - an illustrated history of Hong Kong's top district" by Richard J. Garrett speculates that it was built in the 1930's, either as a rest place for sedan chair bearers or for members of the public using the park in which it stands. I'd say it's a rather ornate design for sedan chair bearers.
Para.108 of the 1919 PWD Report contains the following;
"A small shelter for children was erected at the junction of Mount Kellett and Chamberlain Roads, where a playground has been formed."
As the location matches I've given 1919 as the construction date, but I wouldn't describe the pavilion as a "small shelter for children", so I'm not sure if they are one and the same. Does anyone know when and why it was built?