(Day is approximate.)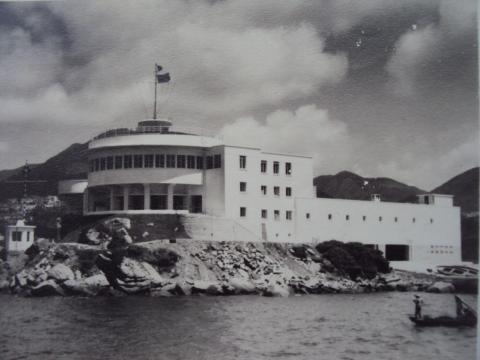 The Royal Hong Kong Yacht Club was designed by John Potter, architect with Leigh and Orange.
It was completed in 1940 when Kellett really was an island, as the photos show.
John Potter died at Maryknoll on 25 December 80 years ago but his work still graces Hong Kong.
"To Mr Potter of Leigh and Orange our warm appreciation and thanks are due for this very imposing and well designed Club House.
He has by his cunning art transformed this islet into a picturesque spot, a landmark that for many years to come will compel the attention of all visitors."
- Noel Croucher, RHKYC Commodore.