Though I have lived in Australia since 1952 much of my heart is in my native Wales and in the Hong Kong of 1947 to 51.
I was sent out (having joined the Colonial Nursing Service) by air - in a Flying Boat. Twelve passengers only, and taking six days – such luxury. Comparing it – I have not been much impressed by many future flights !!!!  
I initially worked at the pleasant Kowloon Hospital – where our nurses were all delightfully pleasant and friendly local girls, while the sisters were mainly from U,K,  The domestic staff in theSisters' quarters did have nick-names for us I found out, and I was referred to as Tso Jai. When I asked for an explanation  - well Sister Roberts as I was then – could  be termed as rabbit.
The four years were great joy – there, and later at the Queen Mary Hospital, with wonderful medical staff: Chinese, English Canadian, and an anaesthetist from Macau.
I was introduced to some local families, and had great hospitality from George and Irene Lee (Lei Gwock Ing) in Kowloon Tong, and was made welcome by their friends and relatives.  There is so much more !!
It was late in 1948 that I met the love of my life--- the *go-between" being being his beautiful yellow Labrador. David asked me to marry him on a beautiful starlit night at Repulse Bay.  We went to see the rector of Kowloon – but he refused to marry us though I was a regular attendant at his Church – he consulted the Bishop with the same result.
David had left the Admiralty Works dept. (after Madras and Singapore stints) and now worked for the Kadoorie firm as their civil engineer – the Jewish club being one of his projects.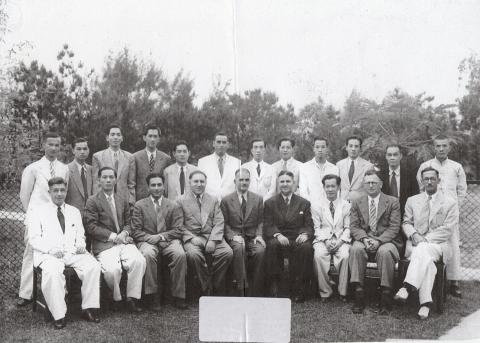 However, the Jewish community gave us great support –we had a great wedding – the ladies had decorated the Synagogue with the loveliest flowers, and Mr (later Sir) Horace Kadoorie  walked me down into the service (I have photos of the present Sir Michael as a ten-year-old admiring our 'going away" car with his sister Rita).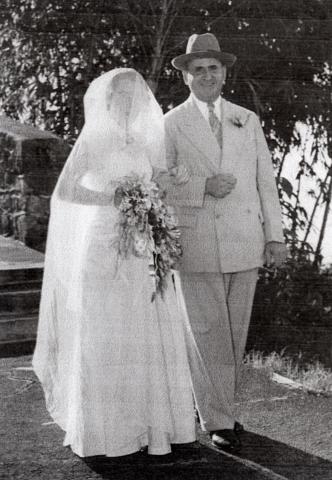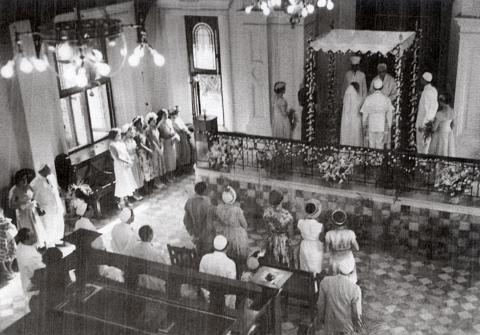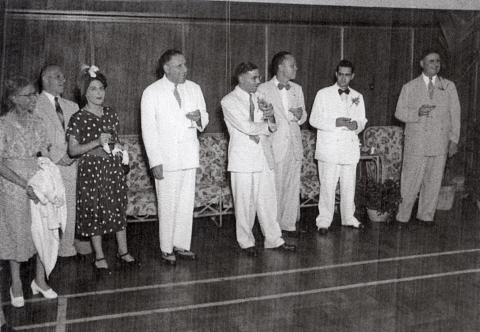 Dear  Mr..J. R. Jones of the H.K. S Bank proposed the toast to our future.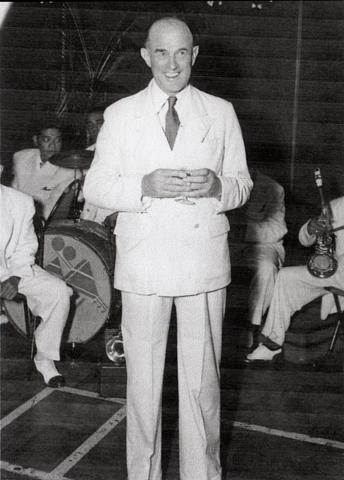 You recently featured Edgar Laufer – a good friend that was at our engagement party (in David's house – 59 Kadoorie Avenue) and I had also "crewed" for him on his boat. He was also at our wedding.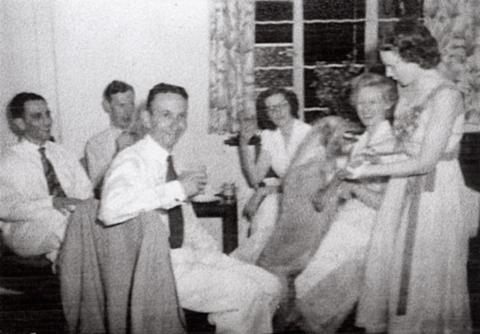 I send kind regards, sincerely,
Rhiannon Cohen
Submitted by on
Submitted by on
Submitted by on
Submitted by on
Submitted by on