Current condition
Demolished / No longer exists
(Day, Month, & Year are approximate.)
(Day, Month, & Year are approximate.)
Position is approximate.
They're marked "3 flats to be moved" on this photo: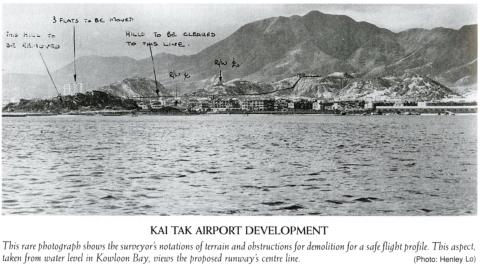 IDJ notes:
These belonged to HSBC and were demolished along with the adjacent hillsides for the new runway at Kai Tak. HSBC were given alternative land which may have been at Beacon Hill as I seem to recall Luso Apartments in Warwick Road was an HSBC staff complex in the 1960-70s.